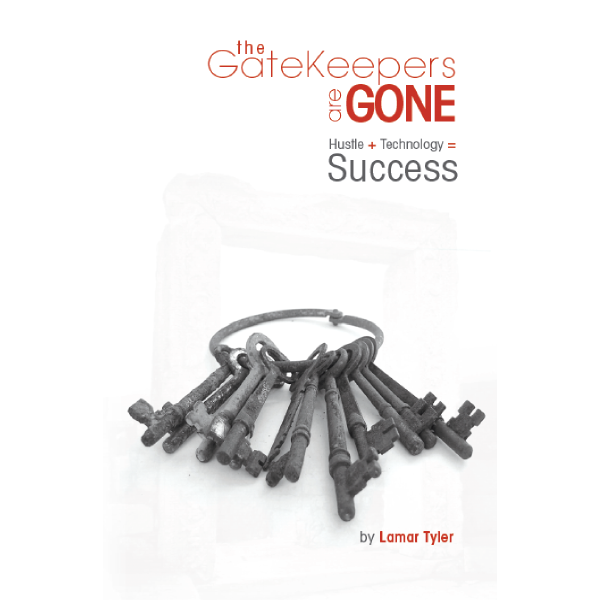 The Gatekeepers Are Gone Book
Due to the rise of social media and the dramatic decrease of technology costs The Gatekeepers Are Gone! 
Now, new media expert and entrepreneur Lamar Tyler shows you exactly how to exploit the opportunities that currently exist. Through personal stories, insight, and examples, Lamar shares how we took a website from a small personal blog and built it into an international brand with over 600 thousand social media fans and how you can do the same. 
Regardless of your category, niche or industry this book will help you to develop a blueprint for finding more customers, readers, followers and fans. 
The Gatekeepers Are Gone will: 
Teach you how to take advantage of today's unique opportunity for business owners and creatives, due to the rise of social media and the steady decline of technology costs. 

Teach you how to begin developing a brand that enables you to stand out from the competition. 

Provide insight on becoming a professional blogger from a highly respected insider. 

Provide strategies and tips for using social media for marketing regardless of your market. 

Provide parallels between the old way and the new way of doing business and how you can exploit the opportunities that exist today. 

Teach you about making the transition from side-hustle to main-hustle. 

Explain 5 mistakes that social media newbies make. 

Provide 10 immediate steps you can take towards success.